January's virtue is Excellence.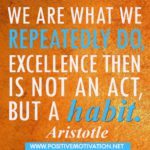 I hope everyone had a great holiday!
Class reward: Monday The class has earned 15 virtue vouchers, often for virtues of responsibility, respect, self discipline, diligence, and cooperation.  We decided for half an hour at the end of the day Monday, we will enjoy some free time with "electronics," which could mean phones, class iPads, computers, etc or even just free time without. Students can bring their own devices but they are responsible for them. They can only be used for free time in our class, and students must otherwise follow school rules about devices.  Of course, school appropriate activities allowed!
Skating: Skating forms to be handed in were extended until Friday.  I did give a couple of students forms… if they have not been handed in yet, I suggest they are given directly to Ms. Marion on Monday!
Moonstone Ski Trip: February 6.  Trip forms for interested students will be coming home early in the week. Space is limited, so please return forms and make payment (school cash online is preferred).
Spectator Creative Kids: the grade 6 students will be participating in a "Design an Ad" competition run by the Hamilton Spectator. The winner from each class will be featured in a special insert in February 23rd's newspaper. Students will get a copy of the Spec to take home. A photo consent form will be sent home this week. The winner's photograph will be featured with the ad, and a photographer from the Spec will take pictures of the class at work, many of which will be featured in the insert.  Please clearly indicate your consent and return the form.  Students without consent will not be photographed when the photographer visits.
Homework Task: Due Wednesday, January 17. The task is to write a description of someone who is showing excellence and idealism, trying to make a difference in a positive way. The person could be a celebrity, or someone students know, could be found in the newspaper, or related to an issue that students are aware of or care about.  I did tell the students the person should be alive, to focus on positivity happening right now, but I have been convinced that if there is a clear legacy to present day, then perhaps they can focus on someone from the recent past.  Students received a sheet with details of the task, some questions to answer and descriptions of the virtues of excellence and idealism. They will present the person they chose to me and a small group, and hand in writing. They can read their description, or create a short  google slide (3-4 slides) with pictures and information, bring in pictures or a newspaper article etc.
Science:
Biodiversity: We are finishing the biodiversity report we started in December.  We identified a local or global issue relating to biodiversity to find out more about- some topics related to loss of habitat or food of a species, the effect of an invasive species on an ecosystem, the effect of climate change, pollution or human action on a species, or threats to a species. The goal is to discuss the issue, relate it to the effect on the greater ecosystem, and what people, groups and governments are doing about it, and what actions a concerned person can also take. Students have had time to research, and use feedback and questions from me to further their research.  Some students had very little research before this week, and had two periods to find more.  Any research students would like to do at home should be at school for Monday. This can be printed and highlighted notes, or jot notes.  We will plan and write the reports this week.
Electricity: will also be starting electricity this week, with hands on exploration activities. We are appreciative that funds from Parent Council (and your participation in fundraising activities) are covering costs for a hands on Scientists in Schools electricity workshop on February 2.
Math:
Math help: Tuesdays and Thursdays first break, when students go outside. The goal is to review areas students who attend feel less confident about, and address any gaps students might have that will help achievement in grade 6 curriculum. There can also be time for extra time and practice.  Math help is open to any student who would like to come, and what we do will be decided by who attends that day.
Measurement:We have been exploring the relationship between area and perimeter of rectangles and squares. This week, we will also explore how to find the area of parallelograms and triangles.
Number Sense: We looked at our averages (mean, median and mode) of a timestable survey that grade 5 students conducted before the holidays. We discussed the differences between the averages, and which one might be more representative. We also discussed that our class averages might be higher than some because we had been practising two or three times a week. We completed a reflection about our individual skills and goals for timestable practice.  Students who don't know their timestable should continue to work on them at home- math work seems easier and concepts clearer when students are comfortable with timestables! Right now, we are reminded of that with factoring to find dimensions of rectangles for a given area, calculating area, or determining a side length given area and the other dimension.
Data Management: We are conducting our own surveys of mean, median and mode, which will continue this week. Looking at our reading logs, we found that our mean number of books read in term 1 was 4.5.  The mode was 2 books, and the median was 2.5 books.
Language:
Reading: In the first term, many students read 2 books- the 2 science fiction books that students were required to read.  A few students read several of the science fiction books available- as many as 10!
"Reading Buddies":  Students chose a book to read in pairs or a small group, signing out books from the library.
Writing: In groups, we will plan science fiction stories, and choose an important scene from the plot to write (eg. The inciting incident, crisis, climax etc)
Please check out the calendar from the link at the top of the page; I've updated it school information until March break. I will continue to add information as I receive it.